Scarlett Johansson and Colin Jost Make First Public Appearance as a Couple
and finally went public with their relationship after months of keeping it low. The "" actress and the "" star made their first public appearance as a couple when attending the American Museum of Natural History Gala in New York City on Thursday, November 30.
The pair graced the red carpet separately, but they posed for photos together inside the star-studded soiree. Johansson looked pretty in a strapless red vintage satin gown, which featured a number of buttons, from Yves Saint Laurent. Meanwhile, her boyfriend looked dapper in a black tuxedo and color coordinated bow tie.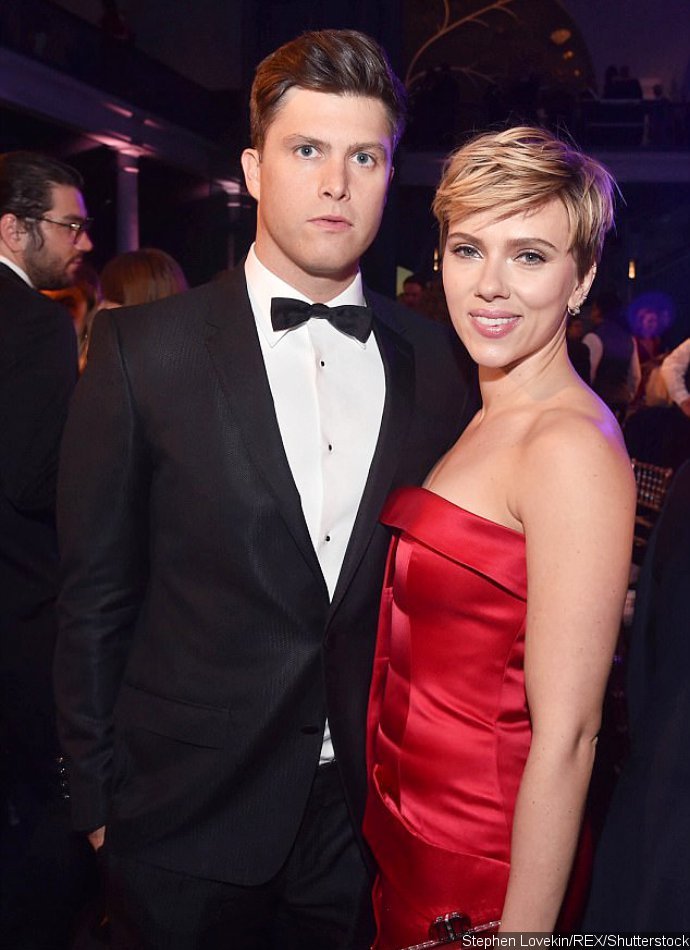 Words are, things between the two are getting serious as they've met each other's parents. "They're very much in love. It's serious," said a source to . "They're both very respectful of each other's careers and very supportive. They're super cute together."
"She would go dates with Colin and be very excited after," another source revealed. "It took awhile for them to be exclusive, but they are now. Scarlett is very happy with Colin."
An industry source added that while "Scarlett likes to be in love and has not changed a bit in that area, Colin is good for her because she likes smart men, especially writer types." The source continued, "She is a very bright girl and always searching for that perfect match."
The couple even celebrated Johansson's early 33rd birthday together in at the Tavern at the 1700 House in East Hampton on Tuesday, November 20. A source shared that "they were having a tete-a-tete at a corner table. She was pleasantly surprised by birthday candle on her dessert."
Johansson and Jost first sparked dating rumors when they were spotted making out in May during the after-party for "Saturday Night Live" season finale. "They would make out a bit, then go back to talking," a source said of the pair at that time. "They were at the bar in front of everyone…they made out at least twice. Then they went back to talking and hanging with other people."