NeNe Leakes Flaunts Nipples in Completely See-Through Dress
NeNe Leakes has still got it at 50 years old and she's proud of it. The reality TV star leaves very little to the imagination as she goes braless underneath a completely see-through dress, showing off her ample assets and toned tummy.
Sharing the photos on her Instagram account, "" star does nothing to cover her nipples which are visible underneath the Black Angel Dress with sheer bodice. She uses the posts to promote the item that is available to purchase at her Swagg Boutique.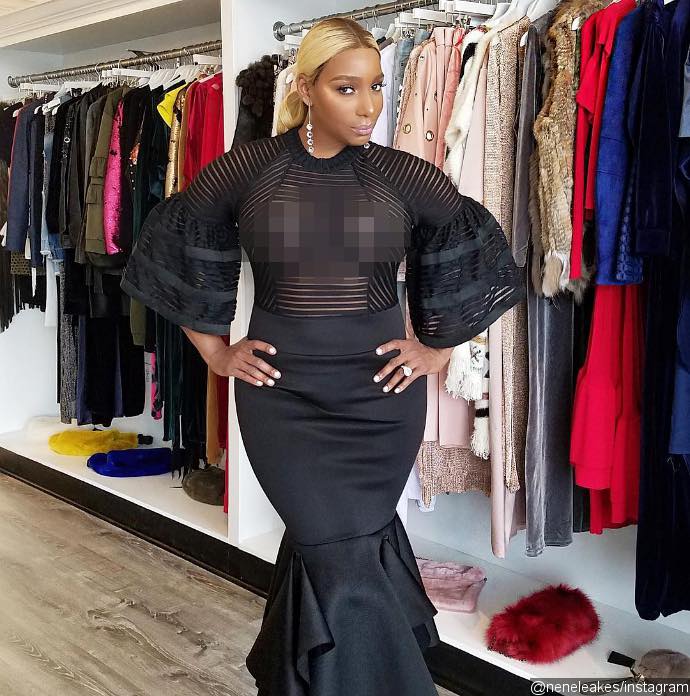 The former "" star also models what she calls a "Golden Girls 2 piece set for CURVY GIRLS." Posing on a furry stool, she flaunts her white manicure and pedicure while rocking stunning earrings.
NeNe is one of the original stars of Bravo's "The Real Housewives of Atlanta". She left the reality show after seven seasons, but has returned as a full-time cast member for season 10.
Her return to the show was full of drama, mostly involving another original cast member, . Back in October last year, Kim's daughter posted footage of cockroaches in NeNe's restroom. An upset NeNe then the mother-daughter duo "racists."
Kim hit back at NeNe, posting on her social media account, "it's so sad and offensive that someone can stoop so low as to call someone a racist just because they are mad." She also claimed that "Nene released this video herself! No one has EVER seen this video but RHOA! Nobody would have ever seen this video!"
NeNe denied that she released the video herself, calling Kim a "huge liar." She later at the cockroach drama at the "RHOA" Halloween-themed finale party, with NeNe dressing up as an exterminator and her husband Gregg Leakes wearing a cockroach costume.