Emily Ratajkowski Goes Provocative in Topless Bed Picture
once again heats up Instagram with another racy picture. The 26-year-old model took to her official account on Tuesday, January 30 to share a new sultry snap of her going topless in a bedroom.
The brunette beauty lay in bed with just a sheet covering the lower part of her body. Her hand was placed on her bare chest but it barely covered her ample assets. She threw a seductive gaze at the camera while holding a glass in the other hand.
Giving an impression that she just woke up, her long hair was a bit messy as it was worn down and cascading over her shoulders. The white bed sheets were also messy and wrinkled. "Not getting out of bed," she captioned it.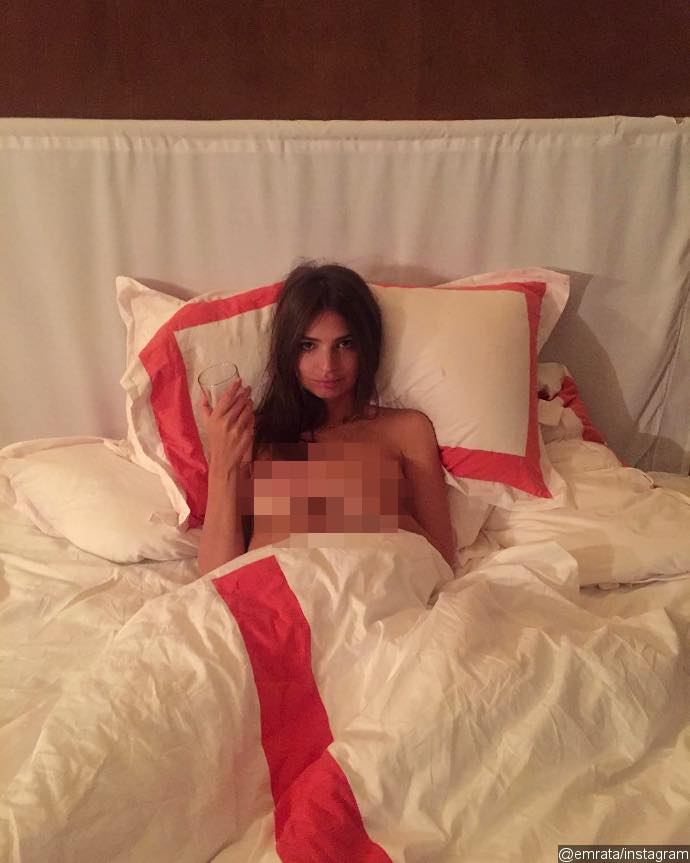 Her sexy picture soon garnered a lot of comments, with one writing, "This be better than winning the lottery… Come home to that…damn!!" Another enthused, "I wanna be able to chill like that in my next lifetime."
Meanwhile, a hater slammed the 26-year-old model for flaunting her body instead of showing her actual works. "You haven't been relevant since the entourage movie. Looks don't last forever find some kind of skill other than your love button," he/she commented.
Emily is indeed no stranger to showing off some skin. She posed in an Instagram photo to recreate Sandro Botticelli's famous painting, "The Birth of Venus", shared earlier this month. With a beautiful sun-filled scenery as the background, the "Blurred Lines" babe had her hair and hands strategically placed to prevent her private parts from being fully exposed.
The "" star told about the criticism she received for going naked on many occasions, "I think a lot of people really feel that the idea of a woman being sexual or being sexualized is the opposite of feminism."